Visit us in Zurich or St. Gallen!
Browse through the CARPASUS collection, have a delicious Italian espresso or a cool drink and try on our shirts.
Our team will be happy to help you to find your next favourite piece. We also take your measurements and guide you through our made-to-measure offer if you are looking for a Tailor-Made Shirt.
Opening Hours
Wednesday: 12:00 - 18:30
Saturday: 10:00 - 16:00
Please contact us if you wish to meet outside our regular hours.
Address
Zurlindenstrasse 301, 8003 Zurich
The CARPASUS showroom in Zurich is perfectly located near the public transport station "Albisriederplatz". We also have a parking lot in front of our showroom.
Contact Details
+41 43 229 29 24
showroom.zh@carpasus.com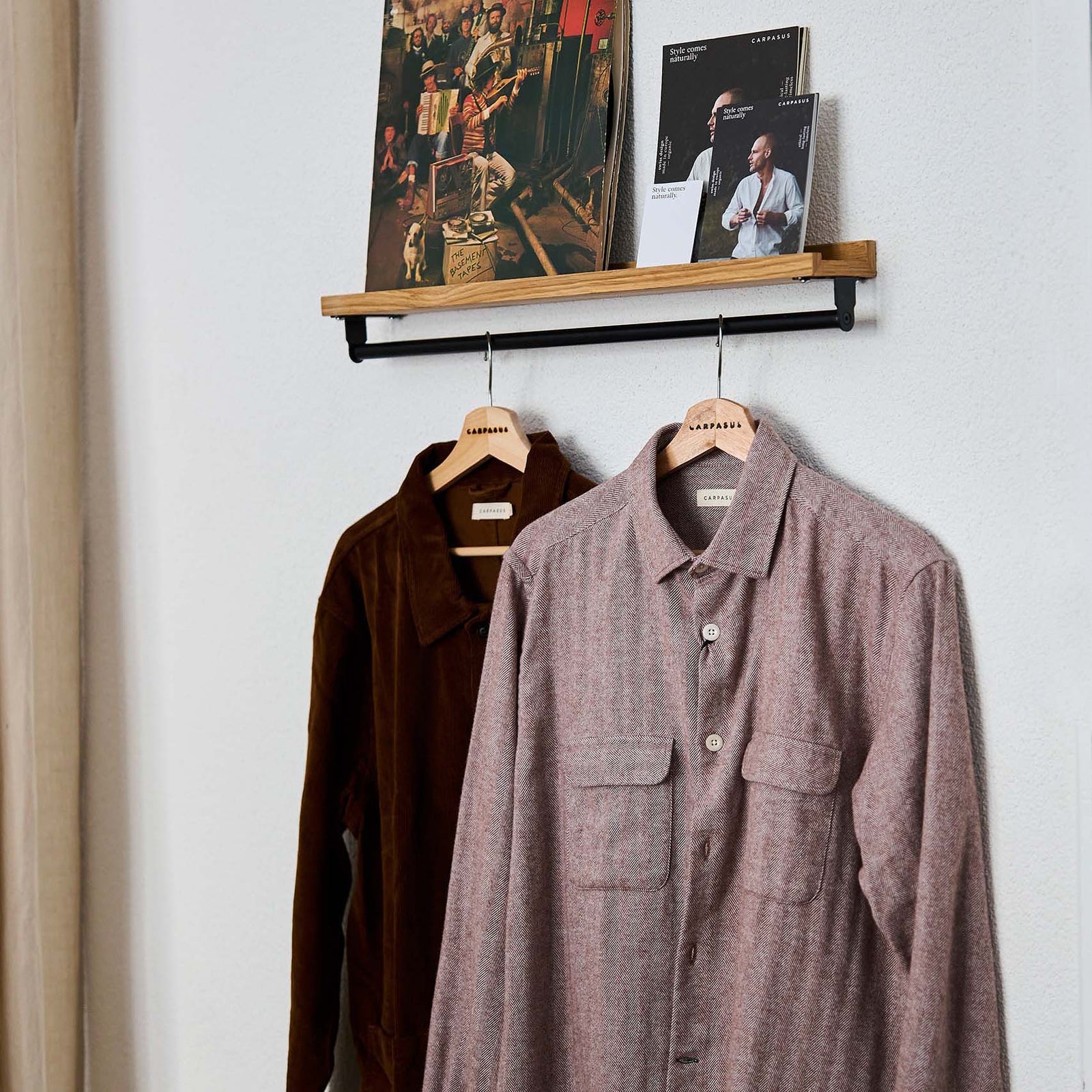 In time before Christmas...
Christmas Orders & Opening Hours
Order by noon on 20.12.23 to ensure timely delivery before Christmas.
_
Our showroom in Zurich is open for the spontaneous ones on the 23th. Last chance to visit the showroom in St. Gallen is the 22th.
Address
Obere Büschenstrasse 8, 9000 St. Gallen
The CARPASUS showroom is perfectly located near public transport station "Spisertor" (Bus 151, Bahn S20, 21, 22 3)
Opening Hours
Please note that we do not have regular opening hours in our Showroom in St. Gallen. For this reason we kindly ask you to contact us before your visit to schedule a meeting.
Contact Details
+41 55 229 34 89
contact@carpsus.com